In a speech to a law enforcement group in New Orleans, Attorney General William Barr disclosed that there appears to have been "serious irregularities" at the federal jail in New York where Jeffrey Epstein died in an apparent suicide.
"I was appalled — and indeed, the whole department was — and frankly angry to learn of the... failure to adequately secure this prisoner," Barr said.

He referred to the irregularities as "deeply concerning," and demanded a "thorough investigation."
"This sex trafficking case was very important to DOJ and me personally," Barr said. The "FBI and office of DOJ IG will get to the bottom of what happened and there will be accountability."
Barr's remarks came two days after Epstein was found unresponsive in his cell at a federal detention center in New York. He was not on suicide watch at the time of his death.
Democratic Rep. Jerry Nadler and GOP Rep. Doug Collins, the top Democrat and Republican on the House Judiciary Committee, sent a detailed letter to the head of the federal prisons bureau demanding answers about the circumstances of Epstein's death.
"The apparent suicide of this high-profile and—if allegations are proven to be accurate—particularly reprehensible individual while in the federal government's custody demonstrates severe miscarriages of or deficiencies in inmate protocol," the letter said. It also alleges that Epstein's death "has allowed the deceased to ultimately evade facing justice."
In Case You Missed It:
Videos from MSNBC Today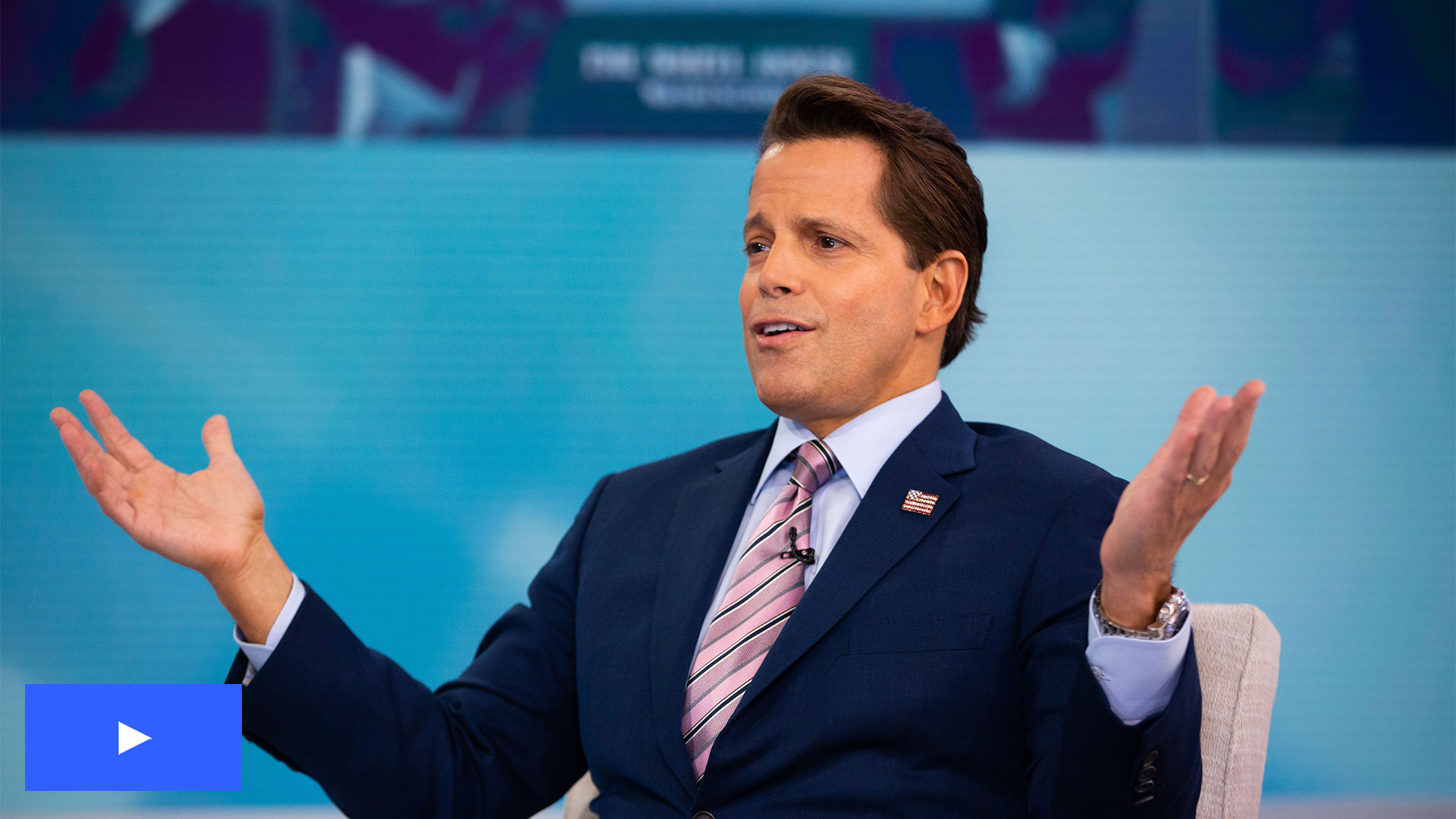 Former White House Communications Director Anthony Scaramucci now says Republicans should support someone other than Trump in 2020. Lawrence O'Donnell explains why you should be skeptical of the former Trump supporter's claim and talks with Bill Weld, the only Republican who is already challenging Trump in the GOP primary. (Last Word)
FBI agents raided Jeffrey Epstein's private island in the Caribbean on Monday in a vivid display that the probe into his alleged sex trafficking ring is continuing despite his death. (MTP Daily)
The Trump White House announced a new policy that would make it harder for legal immigrants who rely on government benefit programs to obtain permanent legal status. (All In)
OPINION. Charlottesville's white supremacists are being targeted by a law that took down the KKK. Law enforcement is finally intensifying its work to track and disrupt these groups, and legislators are considering stronger laws to combat domestic terrorism. But already, citizens themselves possess tools to fight back. By Amy Spitalnick, executive director of Integrity First for America.

OPINION. Jeffrey Epstein is dead, but victims of sex trafficking everywhere still deserve justice. There are still many more who should be held accountable for their roles in recruiting and abusing these young girls. It's possible that some survivors will be able to file civil suits against Epstein's estate and against the people who allegedly enabled the abuse. By Andrea Powell, founder and executive director, Karana Rising.

Billionaire 2020 Democratic candidate Tom Steyer joins Morning Joe Tuesday to discuss his run for president.
Will the late entry to the race be able to make the third round of debates?
This newsletter was prepped for you by Cameron Taylor Oakes and Stephanie Haberman.
Tell us what you think of the news and drop us an e-mail.
Check out our new YouTube feature, "The Day That Was," a review of MSNBC's primetime coverage. Videos will be posted mornings at 7:30a.m. ET.
Were you forwarded this email from a friend? Subscribe here.
Check out the MSNBC channel on Apple News


Download the NBC News Mobile App and watch MSNBC