Academic rigor, journalistic flair
Editor's note
In November, voters in Florida will decide on a measure that would restore voting rights to felons upon serving their sentence. Florida stands out among states with laws that restrict voting based on criminal convictions, with 10 percent of adults in Florida unable to vote because of felony convictions. Criminologist Kimberly Kras, who has interviewed ex-felons, writes that being unable to vote can discourage their efforts to reintegrate into society as engaged citizens, while also leaving large swaths of poor people and people of color without political representation.
The Episcopal Church has decided to revise its prayer book so as to refer to God in gender-neutral terms in place of the male pronoun. In early Christian writings and texts, many feminine terms describe God, argues scholar of Christian origins and gender theory David Wheeler-Reed. God gives birth, is a woman in labor and a mother comforting her children, he writes.
When psychology professor Georgene Troseth read the first Harry Potter book back in the late 1990s, she thought the text was rich with metaphors for key concepts in child development. Today, the Vanderbilt professor uses the wildly popular book about the orphaned boy who discovers he's a wizard to get first-year college students to appreciate their own resilience.
Danielle Douez

Associate Editor, Politics + Society
Top stories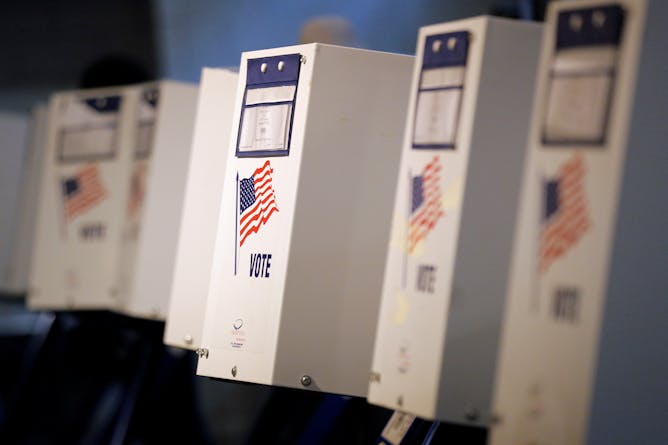 More than 6 million US citizens can't vote because they've been convicted of a felony. But states are beginning to change their laws. Will it make a difference?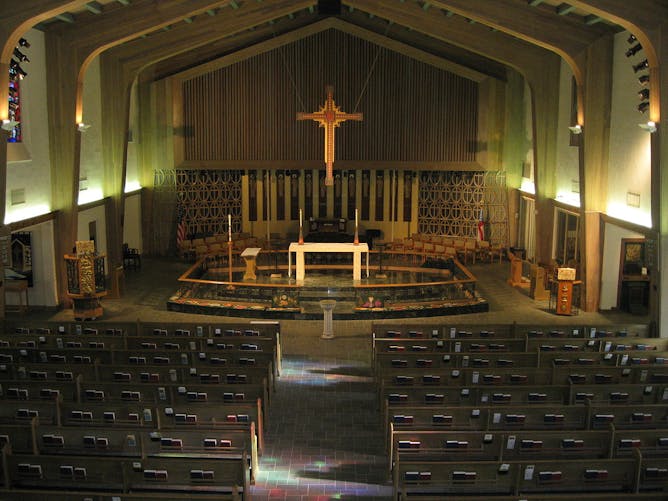 In early Christian texts, God gives birth to Israel and is described as a woman in labor and a mother comforting her children.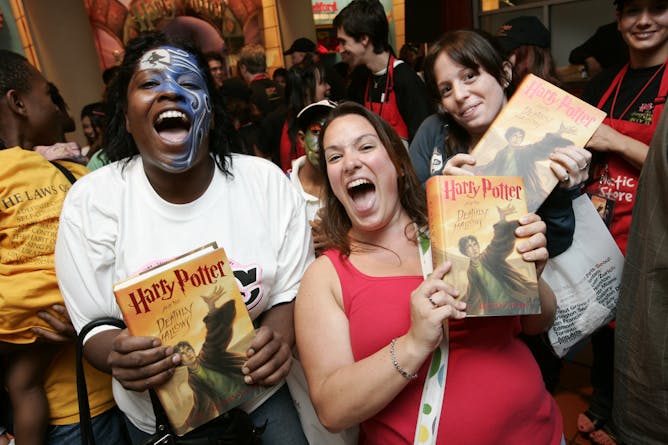 A developmental psychologist explains how she uses Harry Potter books to make child development more relatable to first-year college students, many of whom grew up on the wildly popular books.
Health + Medicine
Yes, it's hot outside. And football practice is starting for thousands of kids. But coaches and parents should be careful about tellings kids to drink more water. That has been deadly.
Arts + Culture
Our social institutions and politics suffer from a collective arrested development – and our relationship to technology has only exacerbated this trend.
Economy + Business
Recent proposals to slap new sanctions on both Russia and Iran in hopes of punishing them and changing their behavior are unlikely to be effective for three reasons.
Politics + Society
There was a time when Iran and America were friends. Americans founded schools there, helped Iran handle financial crises and trained the country's first generation of doctors. Could that happen again?

The court carefully considered what the word 'emoluments' meant at the time the Constitution was drafted.
Science + Technology
A new array of seismometers provides a glimpse of what's happening deep beneath this geologic fault. New data help explain why the north and south of the region are more seismically active than the middle.
Environment + Energy
Commercial nuclear reactors provide roughly one-fifth of the electricity produced in the US. But they face grave threats to their continued operation.
Trending on site
Ouch! Who hasn't felt the effects of a paper cut and then cursed the gods or themselves for the injury? But have you ever wondered why they hurt so much? A professor of family medicine explains why.

Based on his age in 'dog years,' could your animal pal legally buy alcohol? Or would he be cashing in on his senior discount? Veterinarians are more interested in life stage than a particular number.

Are you sleep deprived? Don't worry. That might make the situation worse. Instead, make some simple adjustments, such as staying off digital devices an hour before bedtime.
Bhaskar Chakravorti

Tufts University