Academic rigor, journalistic flair
Editor's note
Hundreds of plaintiffs are suing Monsanto, contending that exposure to glyphosate – the active ingredient in its Roundup weedkiller – gave them cancer. The World Health Organization calls glyphosate a probable human carcinogen, but the U.S. Environmental Protection Agency says that used properly, it does not threaten human health. Epidemiologist Richard G. "Bugs" Stevens of the University of Connecticut explains why proving causation in medicine is much like proving it in a jury trial – and why it's not easy in either setting.
The #MeToo movement recently got a new and perhaps unlikely ally: Wall Street. Worried about the potential business risk of even a single sexual harassment complaint against a high-level employee, lawyers have been requiring companies to disclose such allegations. This kind of thing was unheard of only a few years ago, explains Elizabeth Tippett, a University of Oregon law professor who worked on many such deals in the past. What do they call it? The "Weinstein clause."
The Trump administration on Thursday released its much-anticipated proposal to freeze national fuel economy standards and to revoke California's historic ability to set more stringent mileage rules. UCLA law scholars Meredith Hankins and Nicholas Bryner analyze the legal arguments behind the move and explain the questions a legal clash between California and the federal government – which affects all states – will raise.
Jennifer Weeks

Environment + Energy Editor
Top stories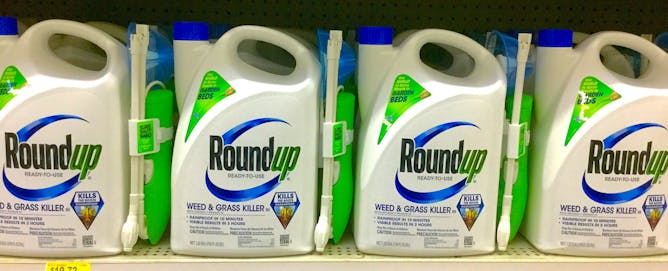 Hundreds of lawsuits against Monsanto contend that its popular Roundup weed killer gave users cancer. But proving this kind of connection is challenging in both science and law.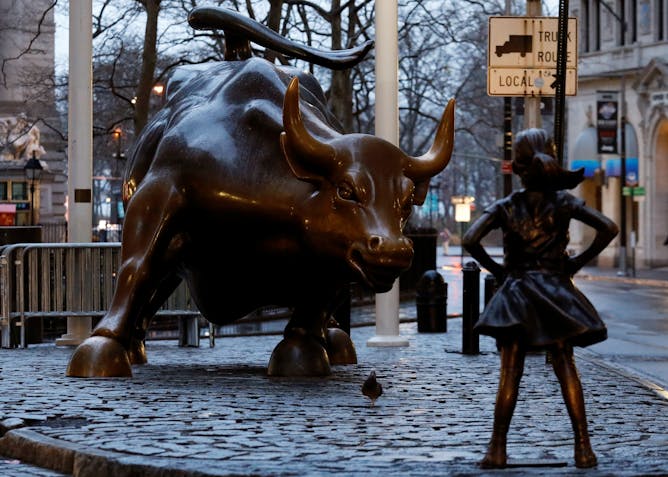 New legal boilerplate in corporate merger agreements signals just how important #MeToo has become – not just as a social movement but as a business risk.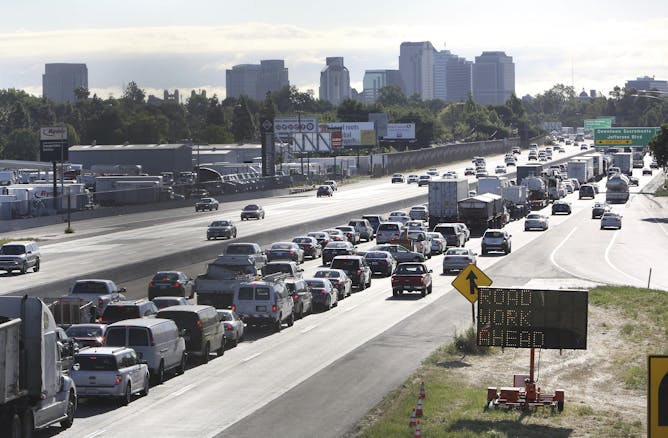 Law scholars from California unpack the legal questions raised by the Trump administration's plan to roll back mileage standards and revoke California's ability to set more stringent rules.
Ethics + Religion
Pope Francis has said that death penalty violates the dignity of a person. But, this might just deepen the debate among Christians, who for a long time have been divided over the issue.
Politics + Society
Data scientists mapped the online behavior of Facebook users in Brazil, the US and Argentina. The result is a startling visual portrayal of just how deeply polarized these nations have become.

After scandals or sea changes make the association with certain names too awkward, universities, museums and other nonprofits usually distance themselves. But not always.
Arts + Culture
A number of factors – from our eagerness to place trust in people to our overconfidence in our own intelligence – make us easy prey.
Science + Technology
What's the connection between kids making paper snowflakes and wearable devices that stretch and bend with your body? Engineers who find design inspirations from many sources.

CRISPR has been hailed as the an editing tool that can delete inherited mutations and cure disease. But recent papers suggest that the technique may be too dangerous for use in human therapies.
Education
Colleges and universities must do more to combat a "culture of silence" that dissuades many graduate students from seeking help with mental health issues, researchers argue.
From our international editions
Elon Musk may be disappointed by recent studies threatening his plans to go to Mars, but planetary scientists are breathing a sigh of relief.

Modern day people of short stature became physically small due to the effects of living on a small island or forested environment. But we're not sure why "the Hobbit" of Flores was so small.

Machine learning is changing the world in ways that we are just beginning to appreciate. But could it change the way we do science and the reasons why we do science?