Academic rigor, journalistic flair
Editor's note
The Chicago City Council recently voted to rename a major thoroughfare Ida B. Wells Drive, the first downtown street in the Windy City's history to be named after a woman or person of color. It was just the latest breakthrough in an effort to honor the legacy of the investigative journalism pioneer who also fought for civil and voting rights, writes Michelle Duster, Wells' great-granddaughter.
The latest GDP data is out and it looks like the economy is soaring. But politicians and the media put too much stock into this one number, says economist Sophie Mitra. She explains why we should stop talking about GDP – and what metrics people should focus on instead.
Federal officials have warned that Russian government hackers have infiltrated key computer systems controlling the U.S. electricity grid. Grid-security researchers Manimaran Govindarasu and Adam Hahn dig one level deeper than the headlines to explain what protections are in place now, and what more are needed.
Emily Schwartz Greco

Philanthropy + Nonprofits Editor
Top stories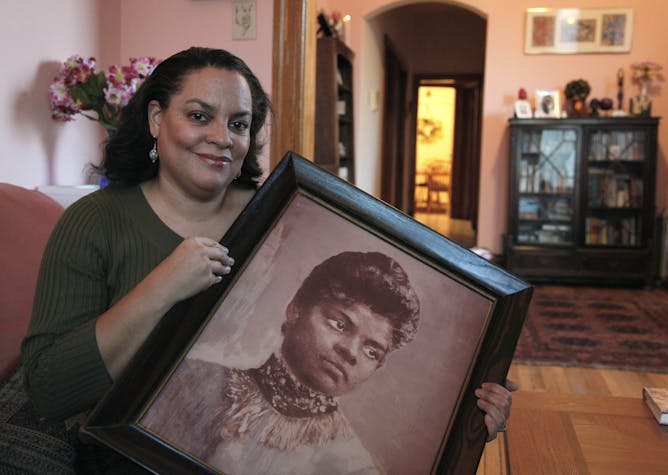 My great-grandmother, an early civil rights champion, path-breaking journalist and suffrage leader, was among the most influential women of her time.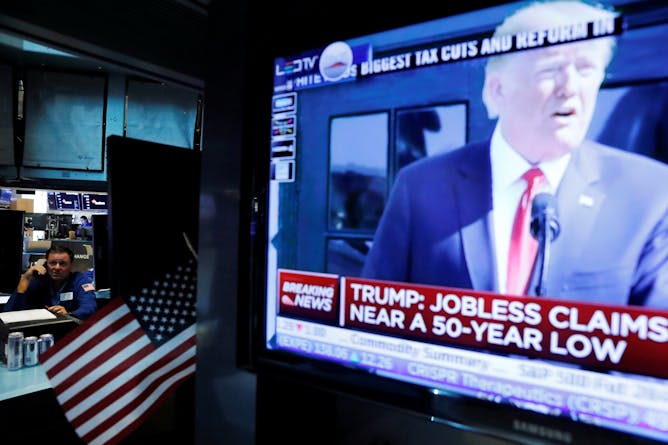 Economists, politicians and the media watch GDP closely. But it isn't the best way to measure the health of the US economy.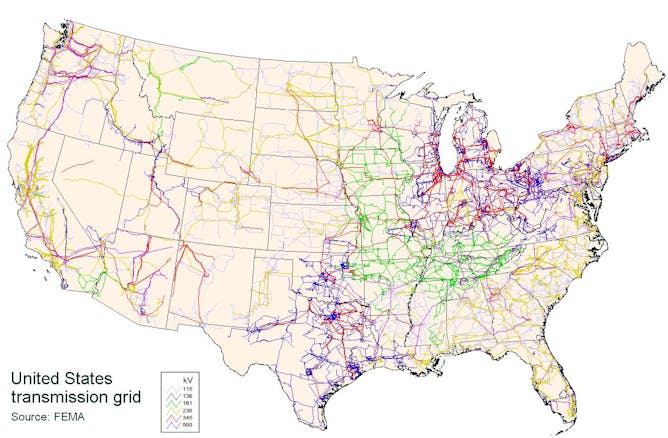 Power utilities' cybersecurity practices may be effective, but need to evolve over time. And all companies operating elements of the grid – even the small ones – should step up.
Environment + Energy
The Ogalalla Aquifer is a vast underground lake that irrigates farms across the US Great Plains. It took thousands of years to fill, but human use could drain it in roughly a century.
Education
An incident in which a Smith College employee called police on a black student who 'seemed out of place' is just the latest in a string of cases of racial 'profiling by proxy,' three scholars argue.
Politics + Society
Many cities are removing their Confederate statues. But pioneer monuments represent a racist past, too. There are at least 200 of them, and their future is now being debated.

Abortion support is high in Argentina, even among Catholics. That puts the church, which opposes an abortion bill up for vote on August 8, in the awkward position of fighting a law its members demand.
Economy + Business
Global travelers are being increasingly asked if they want to pay for local purchases in terms of their home country currency. Here's why you should resist the strong temptation to do so.
Ethics + Religion
Greek philosopher Pythagoras argued against eating animals on grounds of their having souls like humans. Others spoke about their suffering. What is the moral case against consuming meat?
Health + Medicine
Armadillos and humans are linked in the strangest of ways. Armadillos are the only other species known to get leprosy. A surge in cases in Brazil gives reason for concern there and in the US.
Science + Technology
Basic research can be easy to mock as pointless and wasteful of resources. But it's very often the foundation for future innovation – even in ways the original scientists couldn't have imagined.
From our International Editions
And how long before such extreme heatwaves become the 'new norm' across the region?

Translocations have become more frequent in Africa. Elephants are the biggest animals to be moved.

Neil Sedaka's song "The Immigrant" was a top hit in 1975, but today it seems even more relevant, as debates rage in the United States over immigration, repatriation and racism.