Editor's note
Students and faculty on many campuses are calling for the disclosure of donor identity and the demands tied to gifts for public universities. Journalism professor Alexa Capeloto explains why more transparency is needed in light of controversial agreements between George Mason University's foundation and the Charles Koch Foundation.
Many of us have a tendency to put off making financial decisions, like investing in a 401(k), saving for the future or managing credit card debt. Typical explanations involve a lack of expertise in money matters or the complexity of financial products. Aner Sela, an associate professor of marketing at the University of Florida, has a different one, which pits the heart against the head.
In recent years, Christian television has moved into covering news and politics, reaching millions of viewers. North Carolina State's Jason C. Bivins explains how the medium came to have such influence.
Emily Schwartz Greco

Philanthropy + Nonprofits Editor
Top stories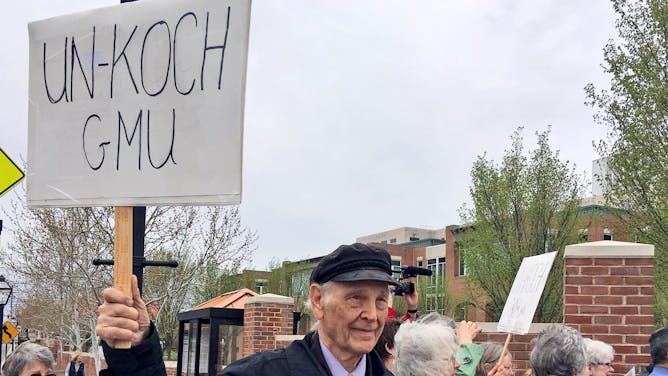 When public universities and their foundations take large sums of money from political and strategic philanthropists, they can't safeguard academic freedom unless there's some transparency.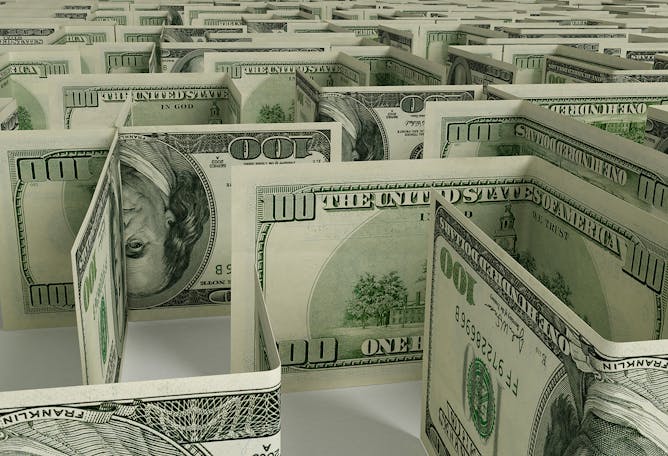 Research suggests that the reason people may put off funding their 401(k) plans or managing credit card debt is because our perception of finance as 'cold' conflicts with our hot-blooded emotions.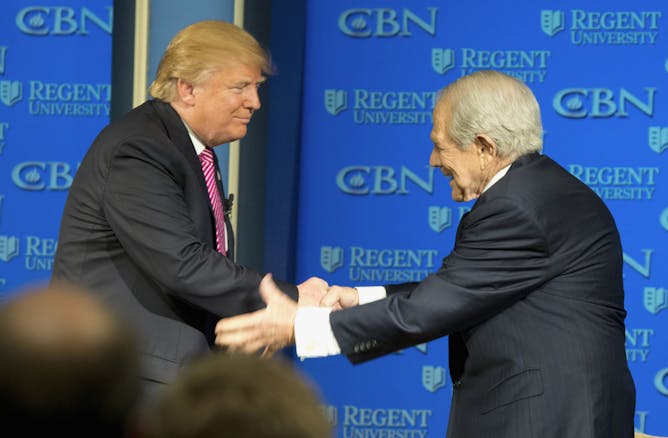 In recent years, Christian television has moved into news and politics. A scholar explains its impact on beliefs and on politics.
Politics + Society
An informant gathered information from Trump campaign staffers for the FBI's Russia probe. An historian writes that informants are one of the most basic ways the FBI and police investigate.

Pope Francis recently acknowledged that the Catholic Church is struggling to recruit new priests, endangering its very future. Why don't people want to join the clergy?
Arts + Culture
During the war, few Americans actually saw the 'Rosie the Riveter' poster that's become a cultural icon.
Science + Technology
A Twitter account used for official purposes is a public forum protected by the First Amendment, a federal judge has ruled.
Health + Medicine
A new preventive drug for migraines was approved recently by the FDA. Here's how it works, and how others in the pipeline might be able to help the millions who suffer from migraines.

There is a new type of tick spreading in New Jersey, and it doesn't need a male to reproduce. It's known to spread disease and is proving difficult to eradicate.
Environment + Energy
'Bendable concrete' is not an oxymoron. Mimicking designs found in nature, engineers are making concrete that gives under stress without shattering – an advance that could improve US infrastructure.
Economy + Business
Wine came to the US in the 16th century but didn't make it to California – the leader in American winemaking – until the 19th century.
From our international editions
The large human brain has been thought to result from social demands. But new research challenges this idea.

New research shows that ground-dwelling birds were more likely to survive the mass extinction at the end of the Cretaceous period.

Crisp temperatures, ice-capped ponds and frozen landscapes send animals scurrying for cover. But just what do turtles do when winter takes hold?
J. Corey Williams

Yale University