Editor's note
Since 1990, the number of suburban residents living in high poverty areas has almost tripled. In fact, research shows that poverty is growing faster in America's suburbs than in its cities or rural areas. Scott Allard of the University of Washington explains what's driving this trend – and why suburbs are uniquely ill-equipped to cope.
Have you ever heard of triclosan? The antimicrobial compound is found in many personal care products, making it almost impossible to avoid. Now researchers at University of Massachusetts Amherst have discovered that, in mice, it causes mild inflammation in the gut of healthy animals. In animals already suffering from inflammatory bowel disease, the health impact was even worse.
On Tuesday, ABC canceled its popular "Roseanne" reboot only hours after its star sent a racist tweet. The network's quick reaction surprised many, but in the age of social media, companies must act fast when consumer trust is threatened, writes Michigan State University's Anjana Susarla, an expert on how online conversations go viral.
Aviva Rutkin

Big Data + Applied Mathematics Editor
Top stories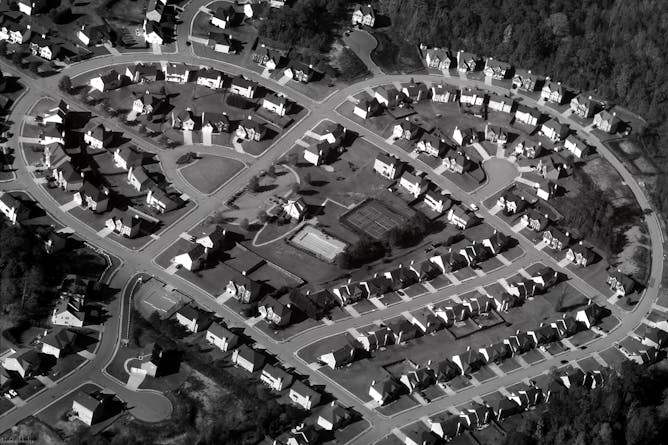 Poverty rates across the suburban landscape have increased by 50 percent since 1990. This suburbanization of poverty is one of the most important demographic trends of the last 50 years.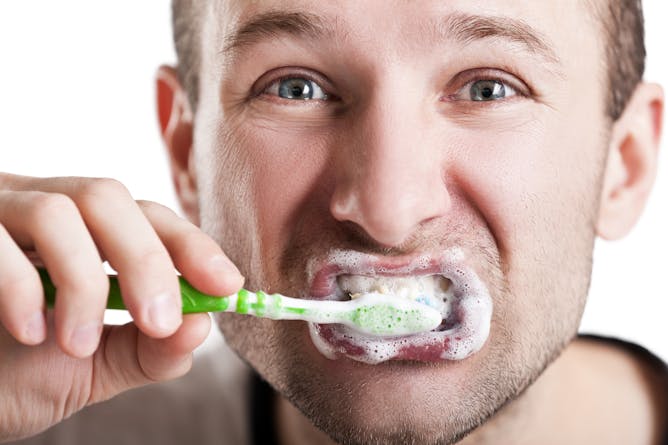 Triclosan is found in thousands of personal care products from toothpaste to soap. New research links it to inflammation and cancer in the gut in mice, by disrupting their microbiome.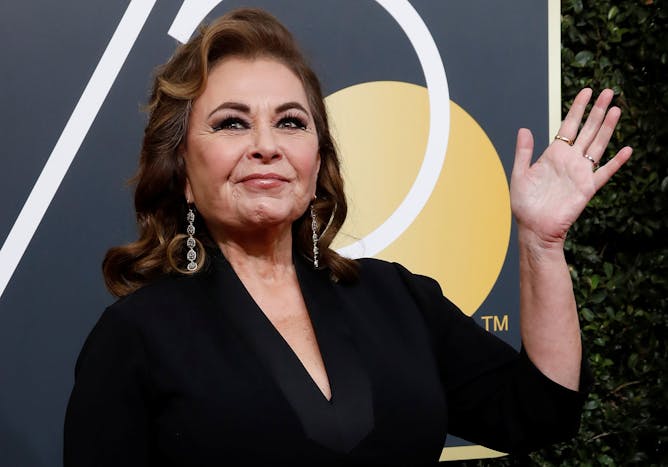 Incidents that may have been mere hiccups a few years ago can go viral in an instant today. ABC seems to have learned from the mistakes of others.
Science + Technology
If an undocumented migrant is a minor or an adult can have far-reaching implications. A forensic anthropologist explains why relying solely on dental X-rays to determine age doesn't work.

Last week, Elon Musk 'called BS' on nanotechnology. And it threw up an important question: just what is nanotech, and is it more hype than science?

Cryptocurrencies like bitcoin are susceptible to fraud and price manipulation, just like any other type of investment.
Arts + Culture
Technology has made many aspects of daily life much easier. So why do we still feel so overwhelmed?
Environment + Energy
The Trump administration is reopening a plan negotiated under President Obama to protect Western sage grouse. This could signal to states not to bother working together to protect other endangered species.
Education
As the number of international students studying in the United States declines, so does the nation's 'soft power,' a pair of international education scholars argue.
Politics + Society
Embattled Gov. Eric Greitens is resigning over allegations tied to political contributions from concealed sources.

Facebook will build a village with housing and amenities in Silicon Valley, a new version of old, unsuccessful ideas of company towns and utopian communities. Will Facebook's town face the same fate?
Trending on site
A basketball computer program simulates millions of trajectories in search of the ideal shot.

Thanks to a burgeoning procrastination economy, developers are creating content that can be consumed in short spurts. What does it mean for productivity?

A scholar visited Rajneeshpuram and met the many highly accomplished men and women who became devotees of the controversial guru. What brought them to the spiritual community, and what made them stay?
Eunice Zhang

University of Michigan