Editor's note
Memorial Day commemorates the men and women who died while serving in the U.S. armed forces, but its origins in an unusual act of kindness and reconciliation have largely been forgotten. As Richard Gardiner, the co-author of a history of Memorial Day explains, the holiday came about as a result of an initiative by women in the former Confederacy who soon after the end of the bloody Civil War honored the graves of the fallen from both sides of the conflict.
Here at The Conversation, we're marking the holiday by bringing together some of our coverage of veterans – from the story of the soldiers of Sherman's March to a doctor's moving account of the Final Salute ceremony that takes place at a VA hospital when a veteran dies.
Our best wishes to you and yours on Memorial Day.
Maria Balinska

Editor and Co-CEO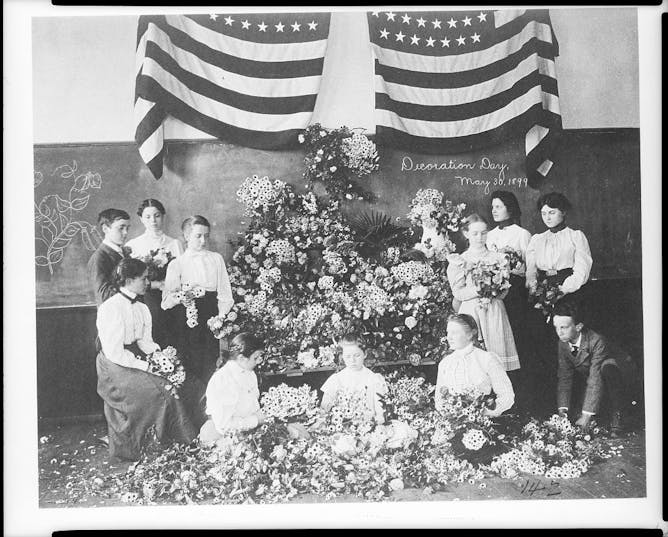 Memorial Day, a holiday that began 150 years ago, was born out of generous gestures after the Civil War: Southerners decorated graves of Confederate soldiers as well as those of former Union enemies.
Jonathan Smith

Georgia State University