Academic rigor, journalistic flair
Editor's note
The massive Carr Fire in Shasta County, California, has burned roughly 100,000 acres and is so large that it reportedly is creating its own internal weather systems. Dozens more major fires are also burning across the West. Cassandra Moseley, associate vice president for research at the University of Oregon, unravels the intertwined factors that are creating textbook conditions for large, complex and costly wildfires during an expanding fire season.
When historians Febe Armanios and Boğaç Ergene were conducting research for their book, "Halal Food: A History," they noticed that some Muslims had become more fixated on healthy, ethical eating. Interestingly, these Muslims had found inspiration for changing their eating habits in the Quran. Armanios and Ergene explore how this has led to shifting interpretation of what is and isn't halal – and how the American halal food market has responded.
In a Gallup survey, 45 percent of Americans said they believe the news is strongly biased towards a particular political party. But how biased is the media, really? One study found that Republican politicians received more than two times the mentions as Democrats in two leading newspapers, but media scholar Dominik Stecula explains why that statistic is not the best way to measure media bias.
Jennifer Weeks

Environment + Energy Editor
Top stories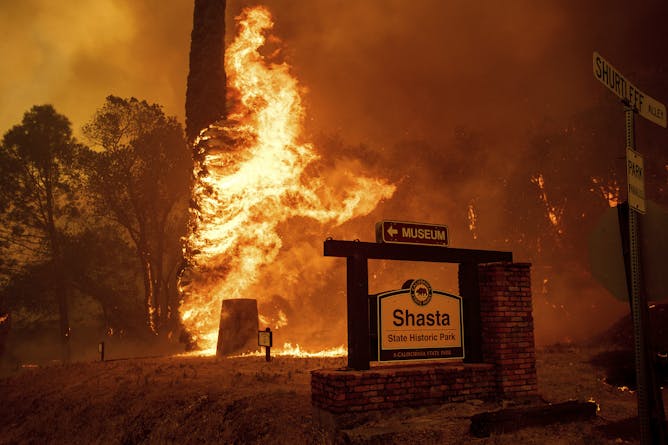 Climate change, development, past forest management policies and current firefighting practices are creating conditions for large, costly wildfires.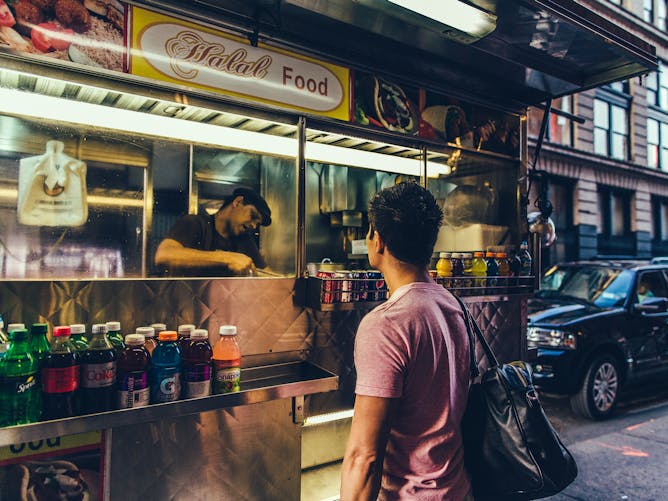 The halal food sector largely relies on industrially produced meats and produce. But more and more Muslims are using the Quran to interpret halal to mean food that's wholesome and humanely raised.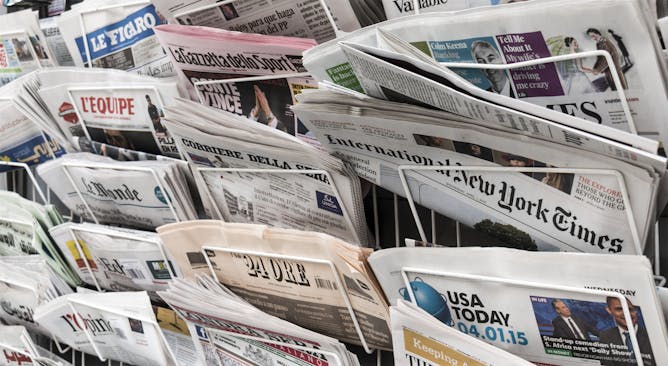 Nearly half of Americans say they see a great deal of bias in the news media. But the research on this subject is unresolved.
Economy + Business
The Trump administration's promise of $12 billion in aid to offset losses from retaliatory tariffs will not make up for the long-term consequences of a prolonged trade war.
Environment + Energy
August 1, 2018 is 'Earth Overshoot Day,' a date coined by the nonprofit Global Footprint Network to publicize overuse of Earth's resources. But their estimates actually understate the problem.
Health + Medicine
Most parents try to teach their children to feel grateful. Now, some therapists and doctors are encouraging people to focus on gratitude, as studies show that gratitude can be good for health.
Politics + Society
Does it make sense to compare the percentage of black Americans shot by police to the percentage of black Americans in the population? A new analysis suggests a different way of looking at the data.

A constitutional change in Pakistan moved power and money from the federal government to the provinces. So newly elected Prime Minister Imran Khan takes office as the weakest leader in decades.
Ethics + Religion
The Muslim call to prayer has often been misconstrued. A scholar explains how Islamic prayer is the heart of Islam that allows for an intimate connection between Muslims and their Creator.
Science + Technology
Silicon is cheap and a good semiconductor, but it's bulky and rigid. Using organic polymers as semiconductors could yield solar panels with the physical characteristics of plastics.
From our international editions
The state plays a strategic role, but they are also driven by financial markets – not central plans.

A right-to-roam movement has never developed in Canada the way it has in the U.K. Here's how it could benefit Canadian society as a whole, including reconciliation efforts with the Indigenous.

The Cecil movement didn't lead to any deep-seated changes as trophy hunting persists in many parts of Africa.
Today's chart
Erik C. Nisbet
The Ohio State University

Olga Kamenchuk
The Ohio State University