Editor's note
When Brian Tomaszewski first arrived at the Jordan refugee camp, he was struck by its geographical complexity. Housing thousands of Syrian refugees, the Zaatari camp is a maze of makeshift homes, mosques, schools and other important resources. The Rochester Institute of Technology professor was inspired to train refugees to map their surroundings, creating a useful tool and teaching valuable skills.
EPA administrator Scott Pruitt was in the news again this week over alleged ethical lapses, but the scandals obscure some consequential changes at the agency. Science historian and former EPA official Bernard Goldstein at the University of Pittsburgh describes why public health researchers are concerned over EPA's so-called "secret science" plan. And environmental lawyer Robert Percival of the University of Maryland argues that a planned change over who advises the EPA on setting clean air standards will ultimately dilute the role of science in setting policy.
Venezuela's authoritarian president Nicolás Maduro will stand for re-election on Sunday. Since most opposition candidates are either jailed or blacklisted, he is all but guaranteed to win. Millions are expected to boycott the vote, which they say is a farce. Abstaining from a rigged election is the right move, says Marco Aponte-Moreno, a Venezuelan-born professor. Sometimes, voting can actually undermine democracy.
And lastly, an administrative note: Depending on when you joined our newsletter email list, you may receive an email asking you to confirm your subscription. This is a legitimate email from us and keeps us in compliance with the new EU General Data Protection Regulation. So, if you get that email, please just click the button to confirm you'd like to continue receiving our newsletter.
Aviva Rutkin

Big Data + Applied Mathematics Editor
Top stories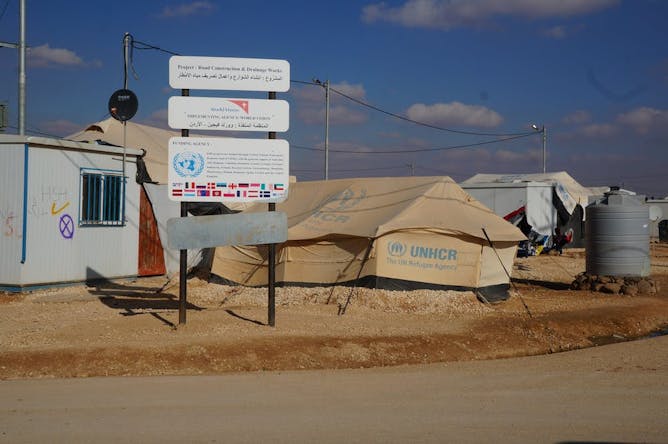 Maps can be an invaluable tool in a natural disaster or humanitarian crisis. A pilot project trained Syrian refugees at a Jordan camp to create their own.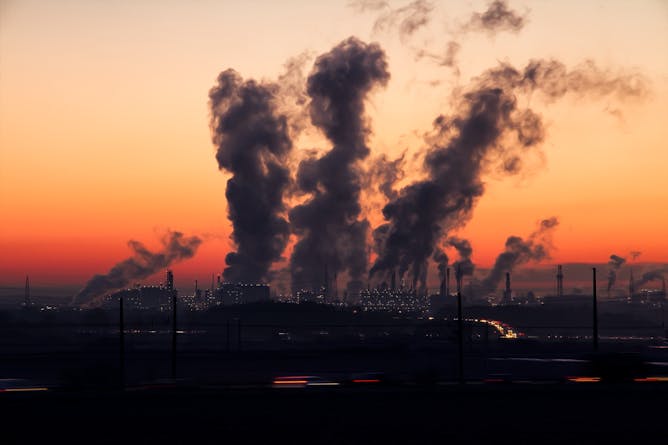 The EPA intends to limit what scientific studies can inform policy – a change long sought by industry. A long-time public health researcher explains the single study at the root of the controversy.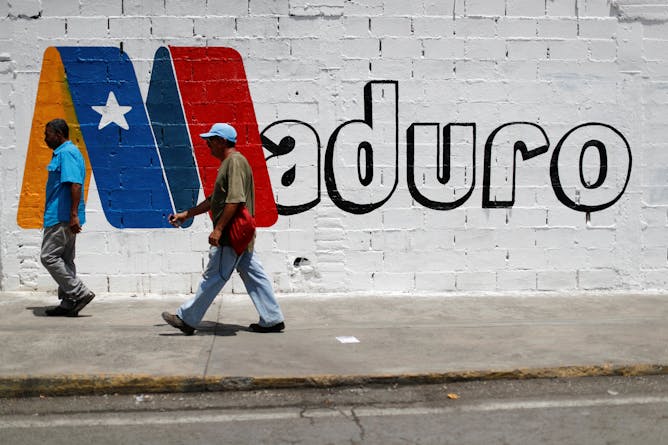 The Venezuelan opposition is asking people not to vote in the country's May 20 election, which they call a 'farce.' President Maduro regime has jailed or blacklisted most of his competitors.
Environment + Energy
EPA Administrator Scott Pruitt wants to change the grounds for setting US air pollution targets. An environmental lawyer explains why Pruitt's approach misreads the law and could roll back decades of gains.

With elevated wildfire risks forecast across much of the western US this summer, here's how travelers can track local conditions, stay out of harm's way and avoid accidentally starting fires.
Science + Technology
Whether at a family gathering or in a research lab, getting access to images immediately was a game changer. And Land's innovations went far beyond the instant photo.
Economy + Business
The Trump administration wants to privatize more of the federal bureaucracy. New research suggests this can lead to discrimination in essential government services.

Cutting the program formerly known as food stamps would hurt low-income Americans and the whole economy.
Health + Medicine
Pediatric cancer is one of the cruelest of diseases, and caregivers develop special skills to help their patients. Research shows that caregivers for adults could learn some things from them.
Trending on site
A new pill may lower blood alcohol levels, helping a hangover and preventing alcohol overdose deaths.

Where you come down on the latest internet hullabaloo depends on how your brain fills in gaps in the sounds you hear.

This Speed Read makes the case why you should be nice to spiders you encounter in your home and consider a live-and-let-live policy.