Editor's note
In 1968, the average American was just 28 years old. Fast forward to today – and the U.S. has grown a few gray hairs. Over the last half-century, baby boomers reshaped the demographic landscape of the U.S., writes SUNY Buffalo's Peter Rogerson. Not only is the nation's average age nearly 40, but cities are shrinking, the coasts are getting more crowded, and the number of births is on the decline.
Efforts to tighten job requirements for SNAP benefits have faltered, along with the latest version of the farm bill. As debate continues, North Carolina State University's Lindsey Haynes-Maslow looks at the benefits offered by the program commonly known as food stamps, compared to the true costs of healthy eating.
When will we have self-driving cars? Huei Peng from University of Michigan's Mcity research center explains the different levels of autonomous vehicles, ranging from cars with features we have today to ones that could – perhaps, someday – completely take over.
Aviva Rutkin

Big Data + Applied Mathematics Editor
Top stories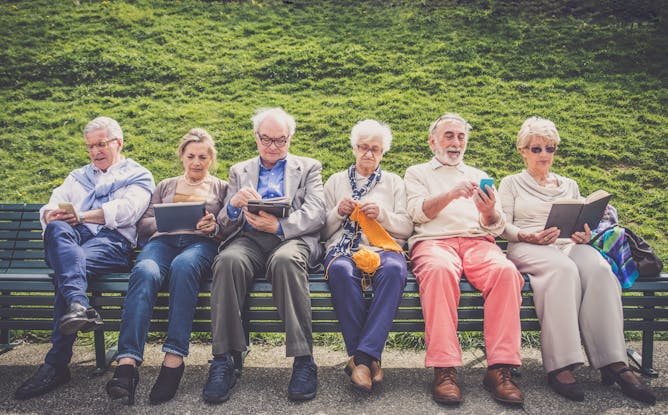 Over the last 50 years, Americans have steadily gotten older, more bicoastal and less likely to move to a new city.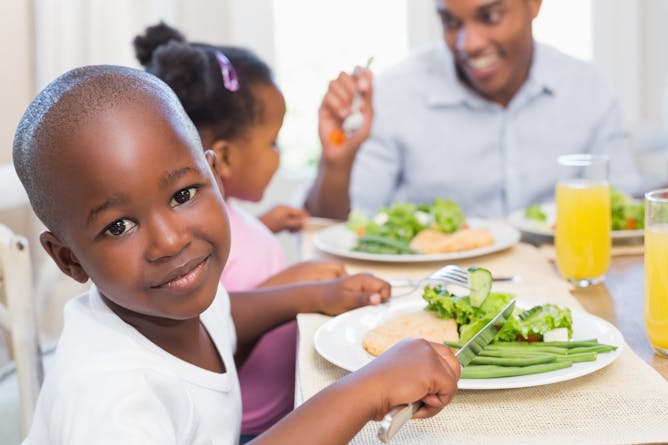 Accounting for grocery prices and the effort eating home-prepared meals requires, the benefits commonly called food stamps fall far short of paying enough for the poor to eat right.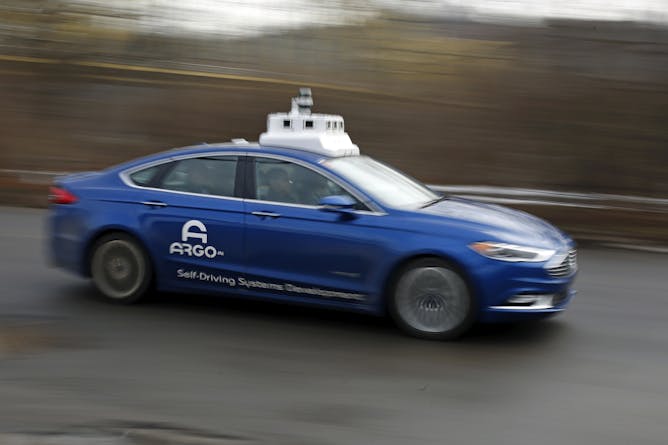 There are a few notable milestones along the road to fully self-driving cars.
Environment + Energy
Large-scale solar and wind tend to push energy prices down, which sounds great as a consumer. But that makes keeping the grid in constant balance harder.

Chemical companies touted synthetic insecticides and herbicides as miracle products in the 1940s and 1950s. But farmers and cropdusting pilots didn't always buy the sales pitch.
Arts + Culture
Beitar Jerusalem has always attracted the outsiders, the oppressed and the victimized – Israel's 'forgotten Jews.'
Ethics + Religion
Foundational to the work of Holocaust educators and many teachers have been the survivors. Given there are fewer survivors who are alive today, how do educators inform future generations?
Science + Technology
A particle physicist explains just what this keystone theory includes. After 50 years, it's the best we've got to answer what everything in the universe is made of and how it all holds together.
Health + Medicine
While drugs have been developed to treat HIV and AIDS, the virus can still lie dormant in the brain, increasing the risk for brain disease such as Parkinson's and Alzheimer's diseases.
Trending on site
A criminologist reviews recent research to dispel common misconceptions about mass shootings.

School climate and culture are just as important, if not more, than security measures when it comes to preventing school violence, a scholar argues.

Thousands of Jewish immigrants and their children changed their names in America – but not at Ellis Island. The reasons are complicated and part of the Jewish struggle with their identity in America.
Frances Tilney Burke

Tufts University