---------- Forwarded message ----------
From: "OUPblog" <
blog@oup.com
>
Date: May 10, 2016 10:54 AM
Subject: OUPblog - "Elderly addiction" plus more...
To: "trrytrvrs" <
trrytrvrs@gmail.com
>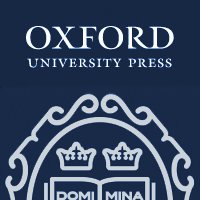 OUPblog - "Elderly addiction" plus more...

Addiction is not a condition that springs to mind when we think of afflictions of the elderly, and yet it probably should be. Until now, alcohol or substance abuse among older patients has received relatively little attention, either as a clinical focus or as a research initiative. But we can no longer afford to neglect this growing cohort of affected individuals. Over the next decade, the number of individuals age 65 or older in the United States will swell from 40 million in 2010 to 55...
The Freedom of Information Act is here to stay. At any rate for the time being. That is the good news implicit in the statement on 1 March 2016 by Matt Hancock, the UK Cabinet Office Minister, that, "this government is committed to making government more transparent".
Mr. Hancock was welcoming the report of the influential Independent Commission on Freedom of Information, which included Jack Straw and Michael Howard among its members. The Minister's statement and the report itself...
---